Leverage on our extensive domestic and global network connectivity for your expansion to Indonesia and beyond.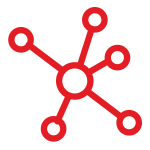 Connectivity
Access a wide range of network connectivity from dark fibre solutions, domestic and global Ethernet, Global IPLC, IPVPN services and Internet access.
Features
Dark Fibre: Achieve new levels of network performance with Telin Singapore Dark Fibre for the highest possible control over your critical network infrastructure.
Ethernet private line: Expand your network capacity to support your business needs with our Ethernet private line with bandwidth from 10Mbps to 100Gbps and 24/7 technical support.
IPVPN: Telin Singapore IPVPN service delivers scalable and competitively-priced MPLS connectivity to Indonesia and globally for enterprise customers.
IPLC and IEPL: Obtain cross-border connectivity with our IPLC and IEPL with up to STM-64 for IPLC and 10Gbps for IEPL with diversity via major cable networks.
Direct Internet access: Telin Singapore Internet service gives you high-performance Internet access from 10Mbps to 10Gbps with our highly-resilient network.
IP Transit and Peering: Gain access to content and Internet users in Indonesia through the Telin Internet Global Network (TIXNet) to keep your business connected globally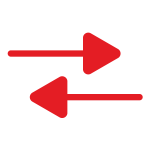 Domestic Coverage
Enjoy multi-site interconnection between your data centres with our comprehensive network coverage in the region.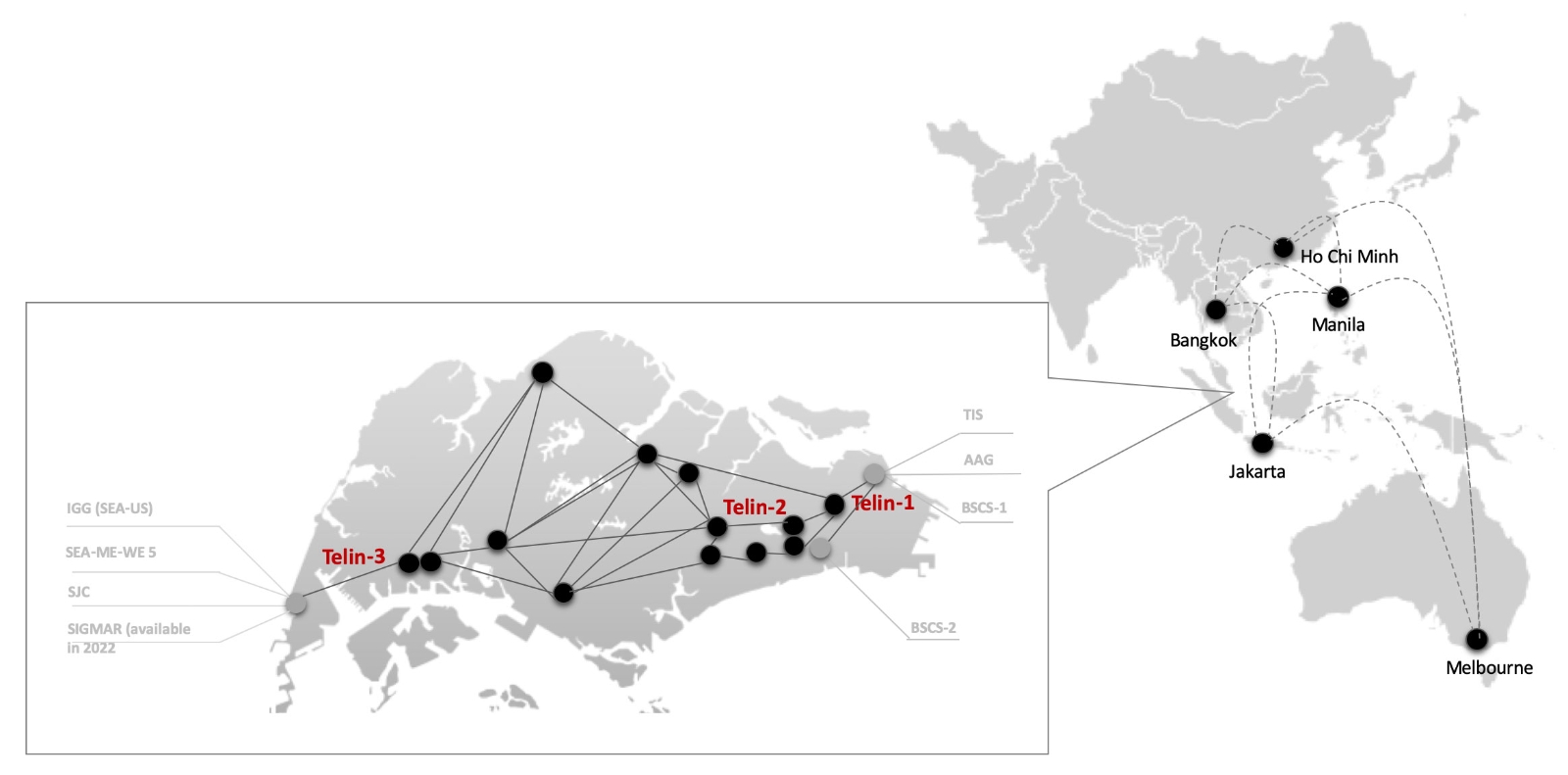 With our fully redundant and diverse submarine cable landings in the different submarine cable stations in Singapore, we are able to offer seamless and high availability connection between global network infrastructure and Telin's terrestrial network in Singapore.